;
Online Video Music Lesson
Learning Made,
Fun & Easy.
Connect with high quality teachers from around the world with convenience of online video calls.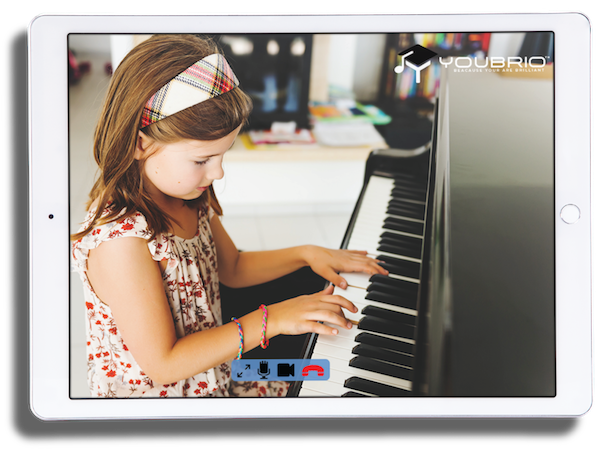 Transform the way you learn Video call music lessons.
One tap - Providing access to quality teachers with the convenience of online video calls. Anywhere, Anytime. Find YOUR Teacher
Students and parents can search through our network of teachers or use our "Find My Teacher" function to find a teacher that is most suitable for their needs and preferences.
Find teachers anywhere
Simple, Convenient
Trustworthy.
Find your perfect teacher to tailor your learning experience.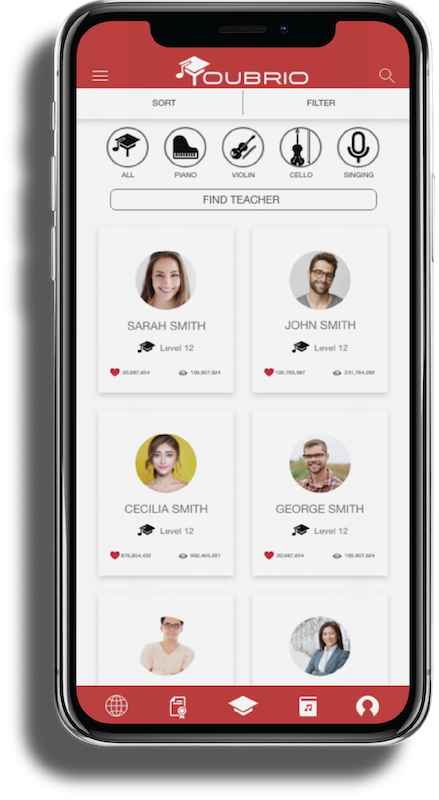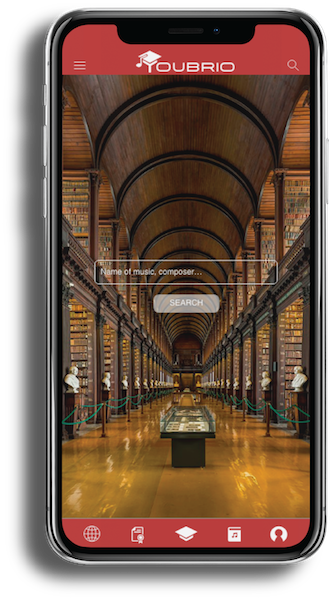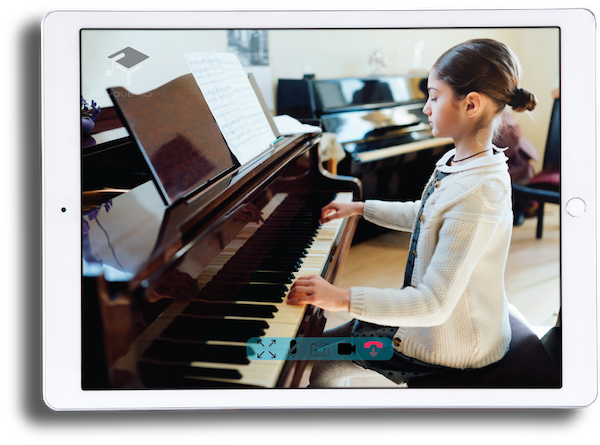 Exams | Library
World of Music in
your pocket
All things music in the palm of your hand. Direct access to all major examination platforms around the world and browse through over 30,000 pieces in our digital library.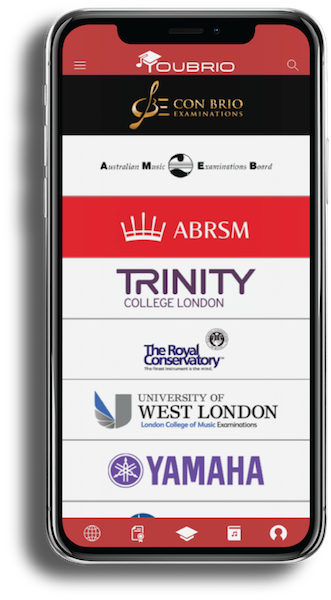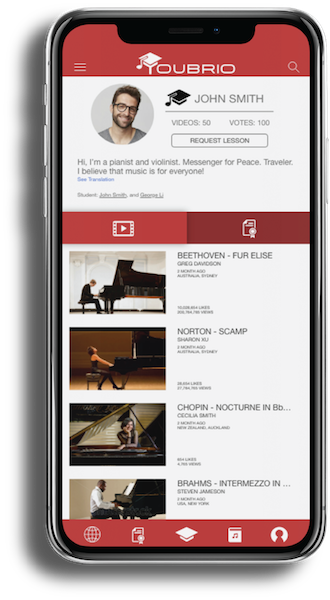 Exam
Access all major examination platforms including Con Brio Examinations, an online examination experience, allowing you to play any piece you like, anytime, anywhere.
Library
Browse through the interactive library of over 30,000 pieces, from classical masterworks to movies themes to the trending tunes on YouTube.